Breakfast & Dining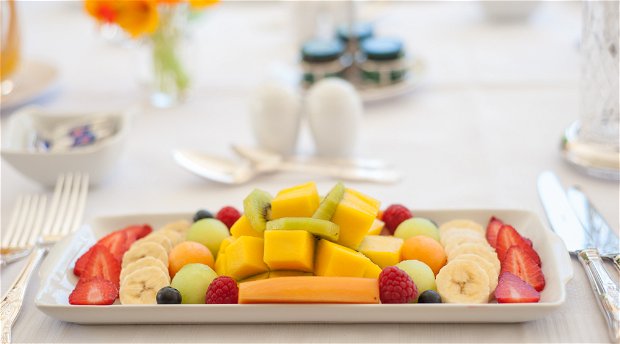 Social distancing is a priority at Blaauwheim. Guests can enjoy meals separately or in groups.
The owners, Johan and Jo-Anne, prepare and serve a scrumptious full farmhouse breakfast indoors or on the patio. The table is set in such a way that each place setting has its own salt and pepper shakers and pre-packed butter portions in a dish. The jam comes in sealed jars and yoghurt and cheese in individual servings too. Our tea comes in individually sealed envelopes which guests can open themselves. 
Johan is known for his breakfast. His fruit platters are legendary! A full English breakfast with bacon and eggs, sausages, fried tomatoes, mushrooms and potato rösti is served to order. It is accompanied by freshly squeezed orange juice, coffee and/or your choice of a selection of teas. Also on offer are cereals, yoghurt, cheese, toast, freshly baked rolls and croissants.
Dinner can be provided by special arrangement.