About Us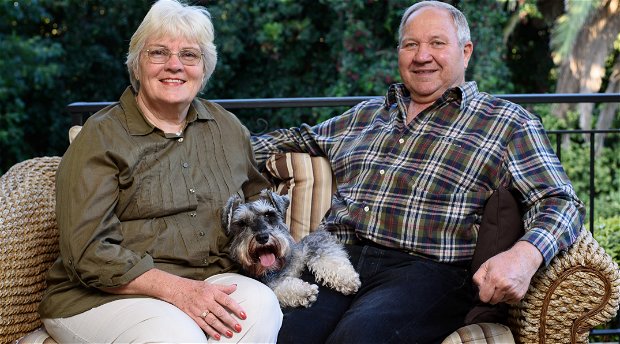 Johan and Jo-Anne Blaauw are the owners of and hosts at Blaauwheim Guesthouse.
Johan was born in Keetmanshoop (southern Namibia) and enjoyed a long and distinguished career in the South African National Defence Force, both as a soldier and a diplomat. He was deployed in Namibia, Kenya and Sudan.
Jo-Anne was born in Kimberley (in the Northern Cape) and qualified as a teacher from the University of Stellenbosch.
We were married in 1978 and have two grown up children, Johan and Maritha who are both involved in the hospitality industry.
We retired from the military and education at the end of March 2008 and returned to Somerset West to establish Blaauwheim Guesthouse. We like to travel and to be other people's guests. We like to visit art galleries and botanical gardens. We love gardening.
Blaauwheim is our passion and service excellence our aim. After fourteen successful years in the hospitality industry and scores of happy guests, we are extremely proud of what we have accomplished. We are grateful to have survived covid and are fully vaccinated. We are looking forward to many more seasons.
Do click on the Trip-Advisor link to read what our guests have said.
Blaauwheim Guesthouse is a place where strangers become friends and friends part of the family. Welcome to true South African hospitality!